Destructive cavitation in hydraulic systems – May 2022 – Hydrasales

printable version
Destructive cavitation in hydraulic systems
May 2022
Pneumatics & Hydraulics

Cavitation results from excessive vacuum conditions at the inlet of a pump. A high vacuum creates vapor bubbles in the oil, which are transported to the discharge (pressure) side. These bubbles then collapse, resulting in cavitation. Such operating conditions can create an implosion due to fluid compression.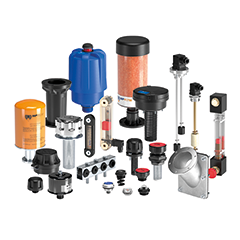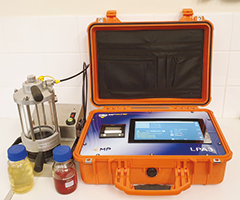 Kevin Walker of Hydrasales Cape Town Technical Support explains that cavitation causes progressive erosion of metal, usually on the sealing surfaces of pump components, which leads to increased levels of contamination in the fluid. Cavitation becomes the source of contamination, and this is invasive. Repairing or replacing pumps can be expensive. However, the damage is not localized to the pump. Fragments from deteriorating pump components can have a catastrophic impact on the entire line due to particulate contamination; Worse still, a pump failure can lead to damage throughout the system and require a full system flush and other repairs.
Lately more and more system designers are including high pressure inline filters for this reason. "Contamination creates excessive wear on other components, which ultimately leads to high levels of dirt infecting the system and leading to ultimate system failure," says Walker. When examining an operating system, obvious symptoms of cavitation include noise and vibration. As the air bubbles implode, they may make a series of bubbling or popping noises. In addition to noise, there may be unusual pulsations and vibrations in the hydraulic line that are not normally felt. Here are some of the consequences:
Clogged suction strainer or filter: Causes excessive heat.
Leak on the pump inlet lines: Leads to increased system contamination.
Clogged or clogged suction line: Causes a violent implosion.
High starting viscosity (low temperature): Results in reduced lubrication.
Rapid increase in pump volume demand: Causes friction and wear.
Hydrasales and MP Filtri offer a comprehensive filter sizing program allowing both contamination control and oil delivery to pump specifications, as well as the automatic particle counter to monitor and confirm cleanliness levels to to the ISO 4406 standard.
Suction Strainers
Suction strainers are an inexpensive way to protect a pump against larger particles, with common industry standards being 60µm, 90µm or up to 250µm for high viscosity fluids. These can be supplied with a magnetic column or a bypass function for cold starting or clogging. However, if these filters are not maintained regularly, they can either starve the pump of oil when clogged (cavitation) or remain in bypass (not filtering).
In-Line Suction Filters
Metal mesh screw-in elements (boxes) are frequently encountered on the market, but the element itself is expensive and it is not reusable. MP Filtri's SFEX Elixir range allows a head with the bowl and a removable cartridge. This allows the wire mesh cartridges to be washed and reused as a suction strainer. The housing includes a bypass, eliminating the possibility of oil starvation, as well as visual or electrical clogging indicators for maintenance planning.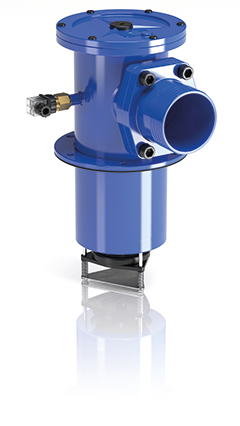 With the Spin-On range, Hydrasales additionally offers conventional spin-on elements as well as single or dual heads for higher flow rates with visual and electrical clogging indicators. These can be recut with most brands. Additionally, FAS Series filters are designed for a variety of filtration requirements for vacuum applications. The design of these filters allows them to be mounted semi-submerged in the tank or in-line. This inline option can accommodate higher throughputs than the aforementioned SFEX.
flooded suction
The SF range includes a semi-submerged positive head suction filter with side or bottom tank mounting. It is equipped with an anti-drainage valve allowing the filtering element to be changed without emptying the tank. An optional magnetic column captures ferrous particles. These filters are available with or without by-pass and accept flow rates up to 800 l/min with visual or electrical clogging indicators.
Pump cavitation can be a curse, leading to system failures, costly repairs and lost productivity. System designers should follow the appropriate steps at the design stage and ensure that the tank design is correct, including line and filter placement as well as filter sizing to ensure optimum distribution of the oil. The inclusion of condition monitoring to achieve the correct cleanliness levels will result in long pump life, with minimal downtime and costly maintenance.


Credits)
Further reading:
Optimization of hydraulic controls
Parker Hannifin – Sales Company South Africa Pneumatics & Hydraulics
Parker Hannifin has launched two components – the Parker Automation Controller PAC120 and the electro-hydraulic controller module PACHC – which together provide an innovative solution for automation …
Read more…
---
High performance hydraulic hose

Pneumatics & Hydraulics
Gates has launched a new line of professional-grade hydraulic hoses offering high performance in hydraulic applications across a wide range of end markets.
Read more…
---
Bring your machines to life with leading pneumatic automation solutions
Festo South Africa Pneumatics & Hydraulics
The pneumatic stage of Festo's "Absolute Automation 2.0" three-pronged campaign leads customers on the path to increased productivity.
Read more…
---
For more energy-efficient pneumatics, 4 is greater than 7
SMC Corporation South Africa Pneumatics and Hydraulics
To help expedite a project that involves designing a machine for 4 bar operating pressure, SMC's team of experts can deliver the optimal outcome for OEMs and end users.
Read more…
---
Increase your profits by monitoring your compressed air
Artic Pneumatic & Hydraulic Dryers
Finding leaks is one thing, quantifying the volume of air leaks and the associated costs is another.
Read more…
---
How smart pneumatics improve machine safety
Automation Solutions from Emerson Pneumatics and Hydraulics
The Industrial Internet of Things and the digital transformation it has enabled have already proven their many benefits. One worth taking a closer look at is how smart pneumatic devices can improve the machine. …
Read more…
---
Honingcraft in the digital realm
Honingcraft Pneumatics and Hydraulics
Honingcraft distributes the finest steel products and components used in the manufacture of hydraulic cylinders, including honed tubes, chrome bars and cylinder kits. The company owns and operates …
Read more…
---
Safety blocks for hydraulic accumulators

Pneumatics & Hydraulics
Parker Hannifin's new Safety Block (SB) series for hydraulic accumulators simplifies the process of selecting, installing and maintaining these important system components. Safety blocks allow …
Read more…
---
"Oops! Forgot to Check" – How a Simple Switch Can Prevent a Critical System Failure
Hydrasales level measurement and control
Daily checks of hydraulic systems, or checks during employee shift changes, are good practices that should be part of a successful maintenance program.
Read more…
---
SMC FRL Unit: Compressed Air Filtration Since 1961
SMC Corporation South Africa Pneumatics and Hydraulics
In pneumatics, the FRL unit is a key element as it ensures the proper functioning of the pneumatic equipment, thus increasing the service life.
Read more…
---